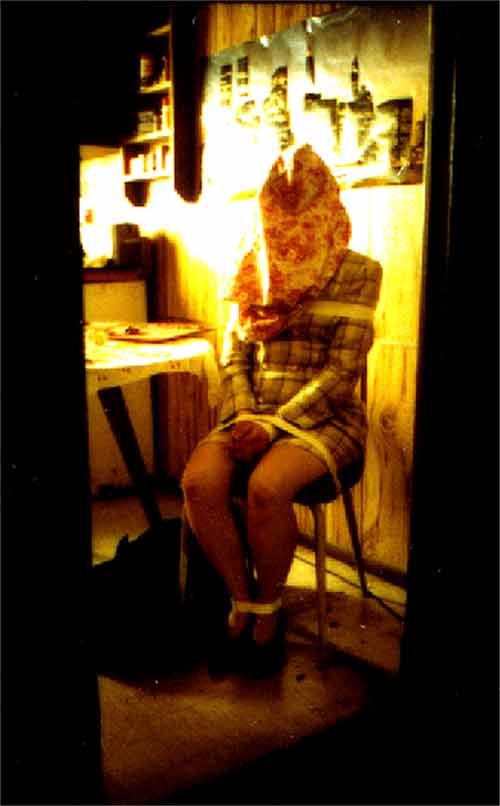 Like Travis Bickle in TAXI DRIVER or Ratso Rizzo in MIDNIGHT COWBOY, Speck White (Thomas Vallette) is a dim-witted bottom feeder who dreams of greatness. A towel-boy at a Brooklyn boxing gym, Speck hopes to someday manage his brother-in-law Terry's boxing comeback.
- the kidnapped woman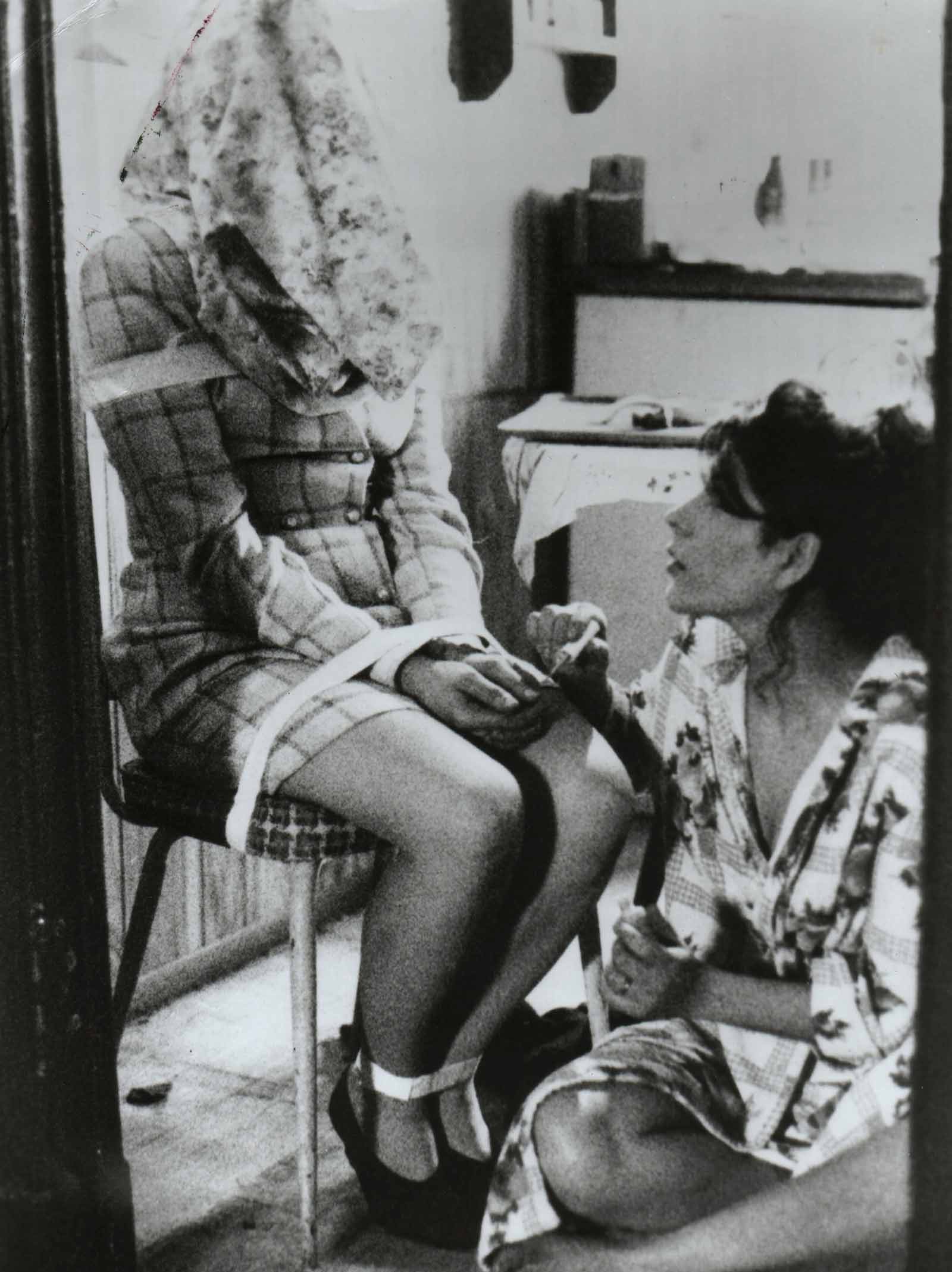 When Terry (John Ventimiglia) is released from prison after serving nine years for his involvement with an under aged girl (Michelle - portrayed by Jessica Sager), Speck sets out to impress him by kidnapping a woman.
Brenda paints the kidnapped woman's nails -
Terry refuses this "gift" and Speck's wife Brenda (Camilia Sanes) is left to care for the victim. Left alone together in a small apartment, the gentle and caring caresses of the one woman for the other provide sharp contrast to the looming violence of the men.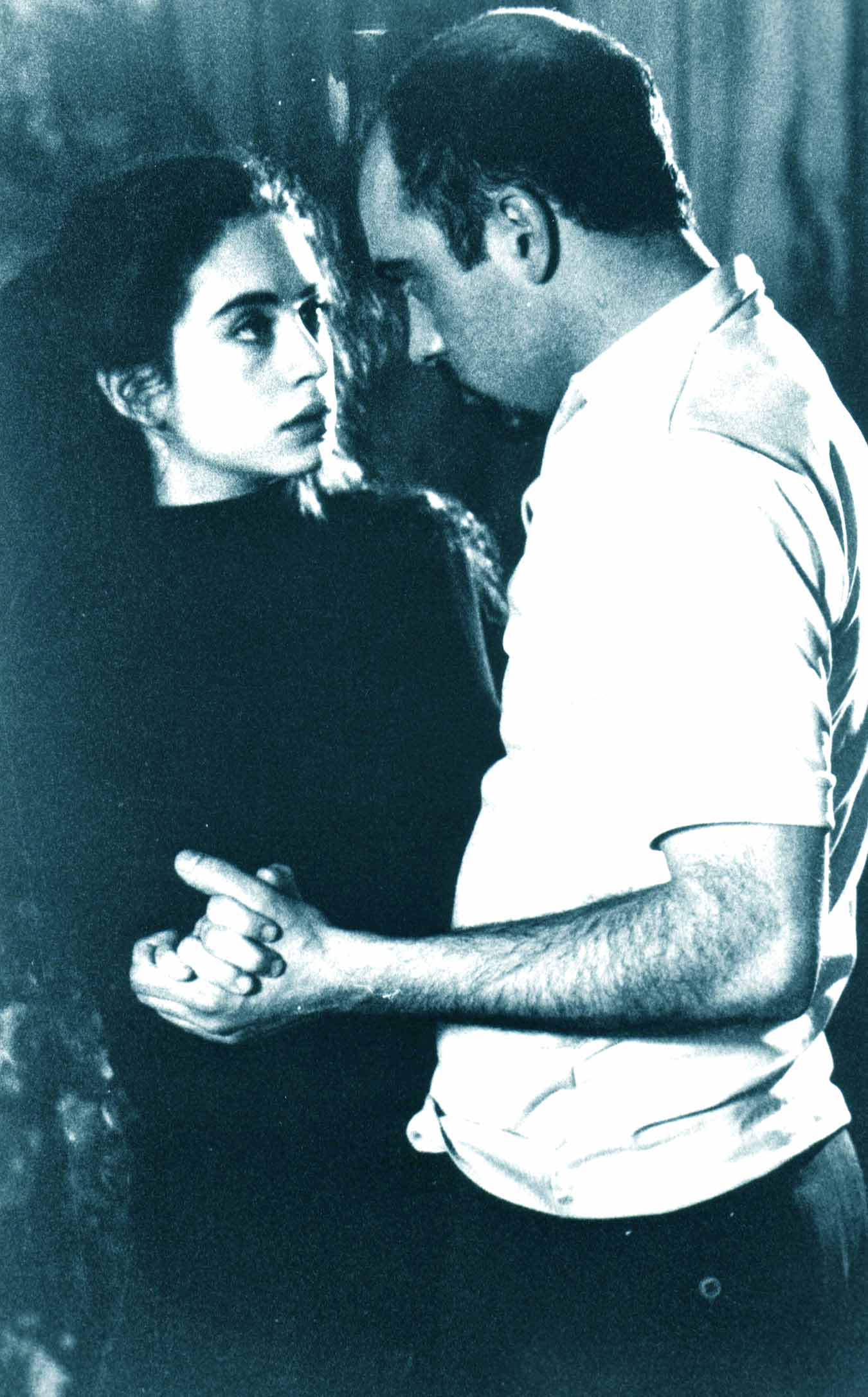 Ultimately, Speck's loyalties are tested - he is forced to choose between his love for Brenda and his obsession with Terry.
- Terry and Michelle are finally reuninited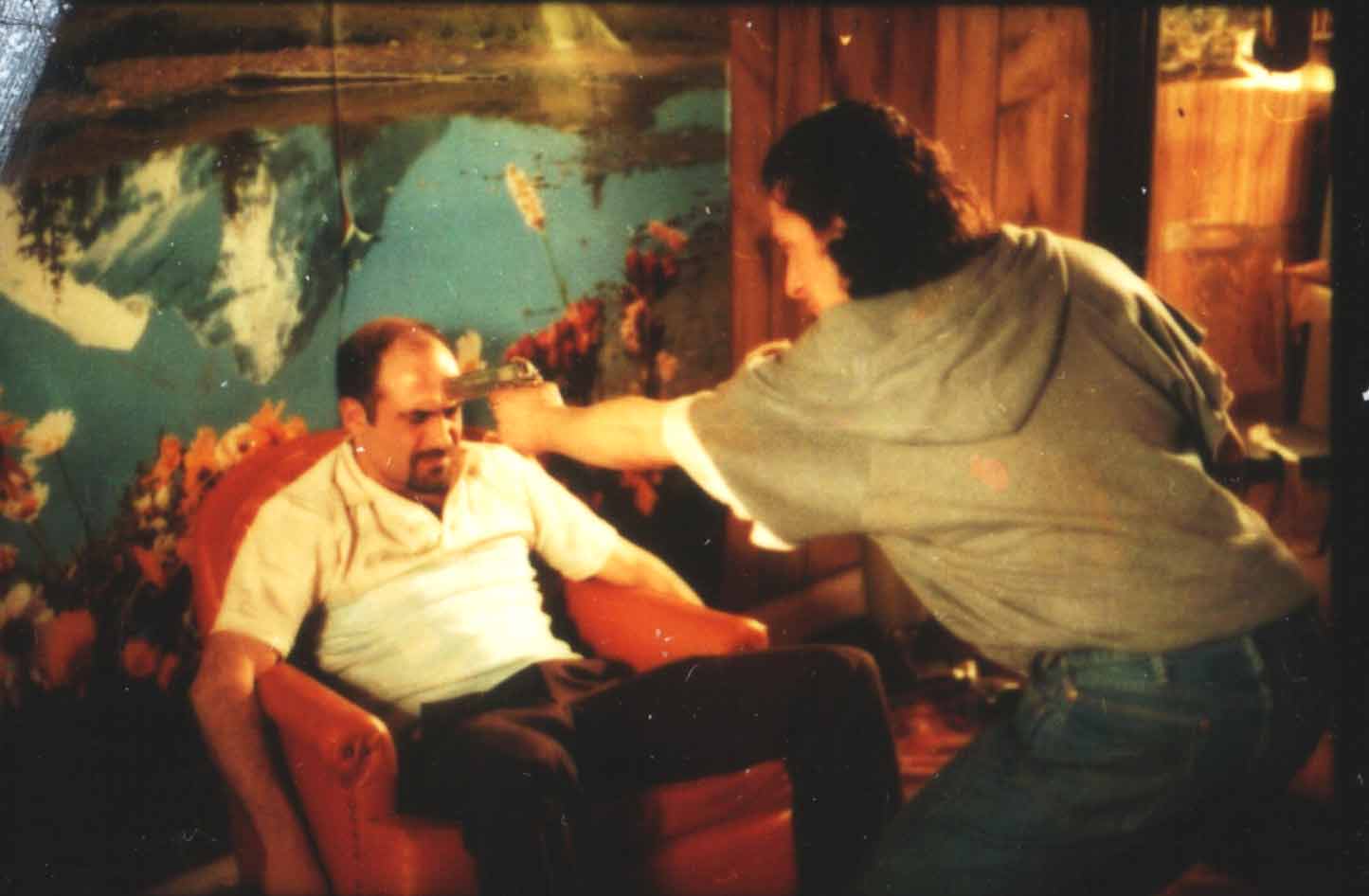 Featuring a soundtrack by THE DUST BROTHERS (Beck, Hanson, The Rolling Stones), LOW is a nineties film that perfectly captures the gritty look and feel of seventies American cinema.
Speck confronts Terry -